I recently upgraded my bike tool collection with a couple pumps. Believe it or not, I've never had a decent floor pump with tire pressure gauge until now. This is ridiculous on so many levels that it's embarrassing, but I'm happy to report my new ToPeak Joe Blow pump is great and entirely makes up for all my previous years of pump inadequacy.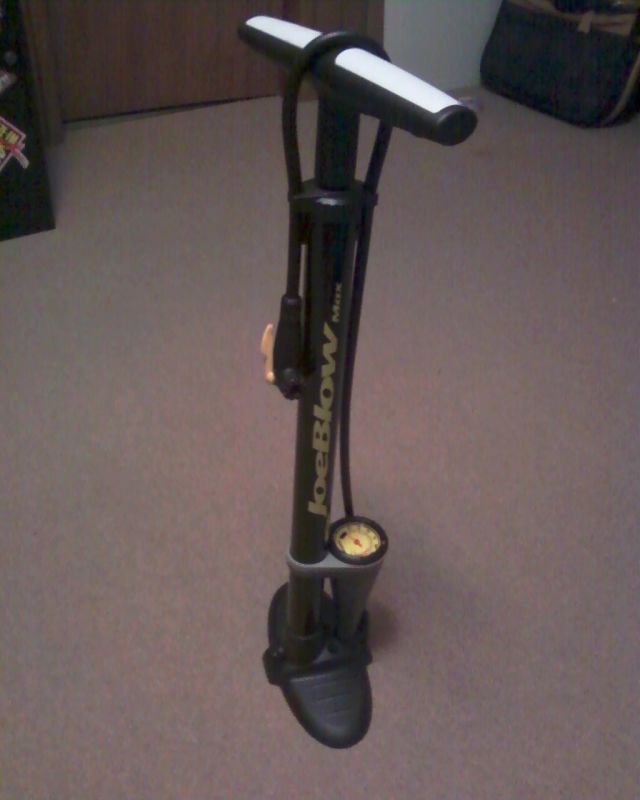 Having a floor pump is great for at home, but I also needed a dedicated portable presta compatible pump for my road bike (Univega Sportour) so I picked up a little ToPeak Micro Rocket at the same time.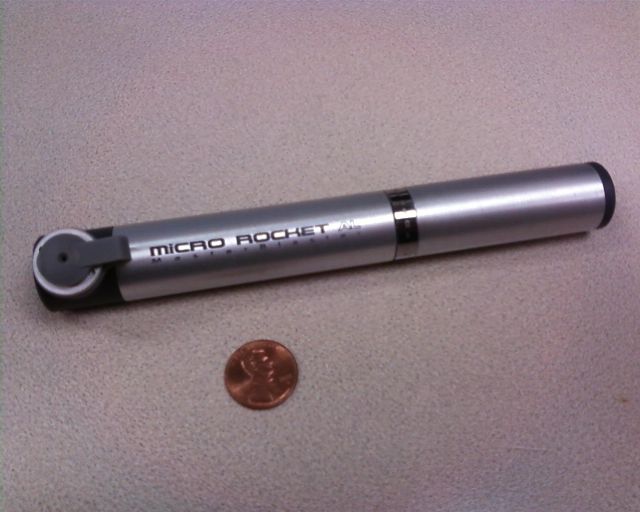 Turns out it's a good thing I'd added that little pump to my arsenal because yesterday when I rolled into my office at work I discovered a slight tear in the sidewall of my rear tire.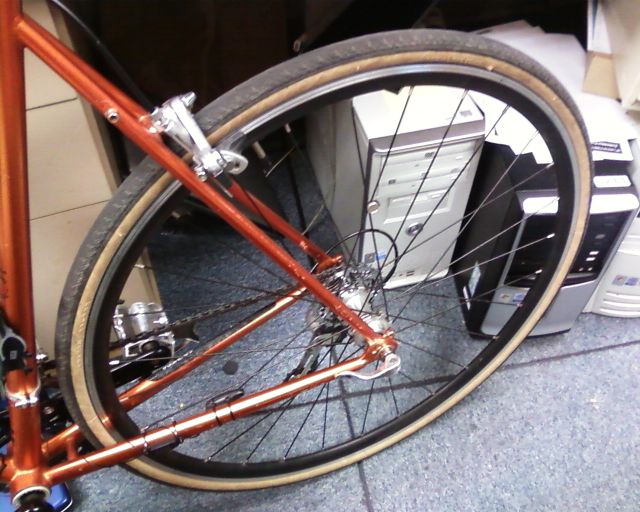 Here's a closer view of the offending tear.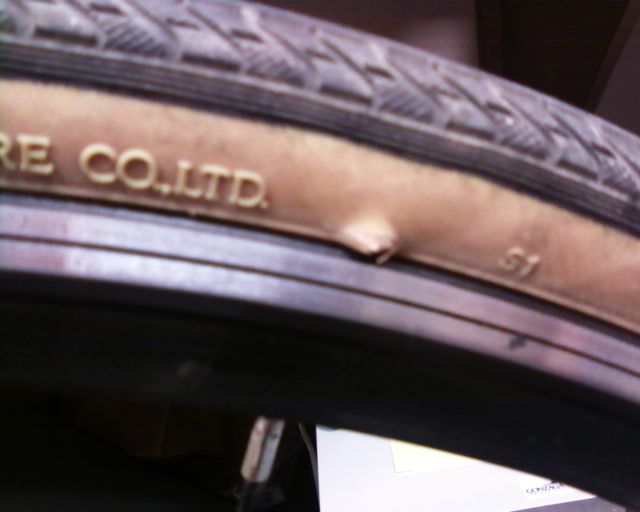 Not sure how that happened, but after some debating I decided it was time to test the wrapper reinforcement method and my new mini pump.
The wrapper in question.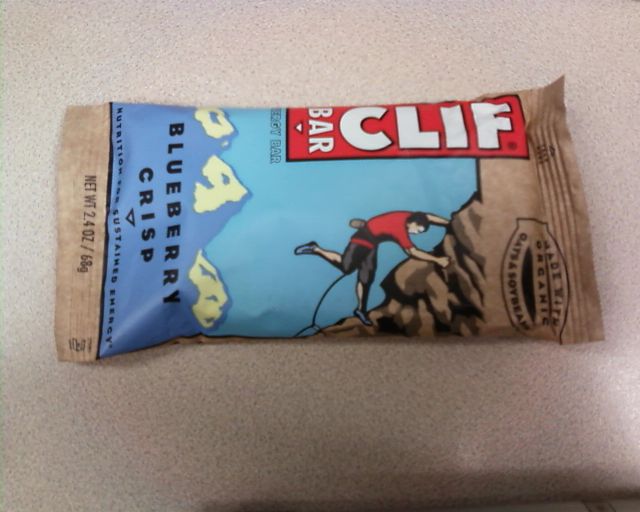 I'd never actually tested this pump out so I was a little apprehensive about deflating my tire for repair purposes. If I couldn't get it fully pumped up I was going to be stuck down at work facing a six mile walk up the hill.
Turns out my worries were unfounded. That little pump is awesome and I had no trouble inflating the tire to close to maximum pressure after I slipped a piece of the Clif bar wrapper between the inner tube and the sidewall tear.
The end result looking pretty satisfactory.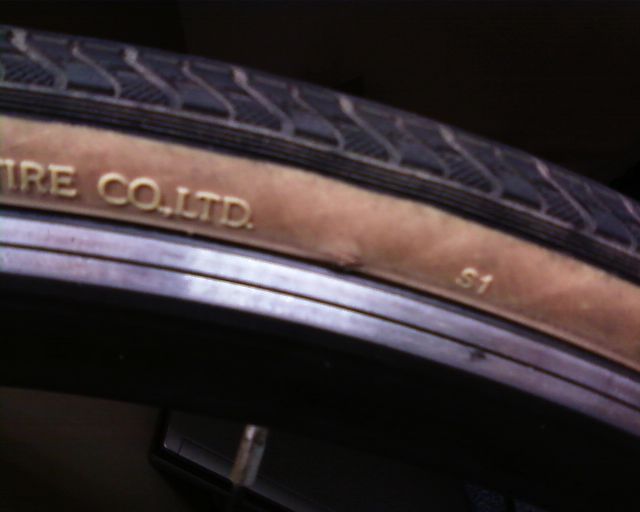 Ironically the tire held up great on the way home, but I only made it half way because of a different unrelated mechanical issue. Thankfully Mary and the kids were already out and about so it wasn't a big deal for them to pick me up and transport me the rest of the way home.